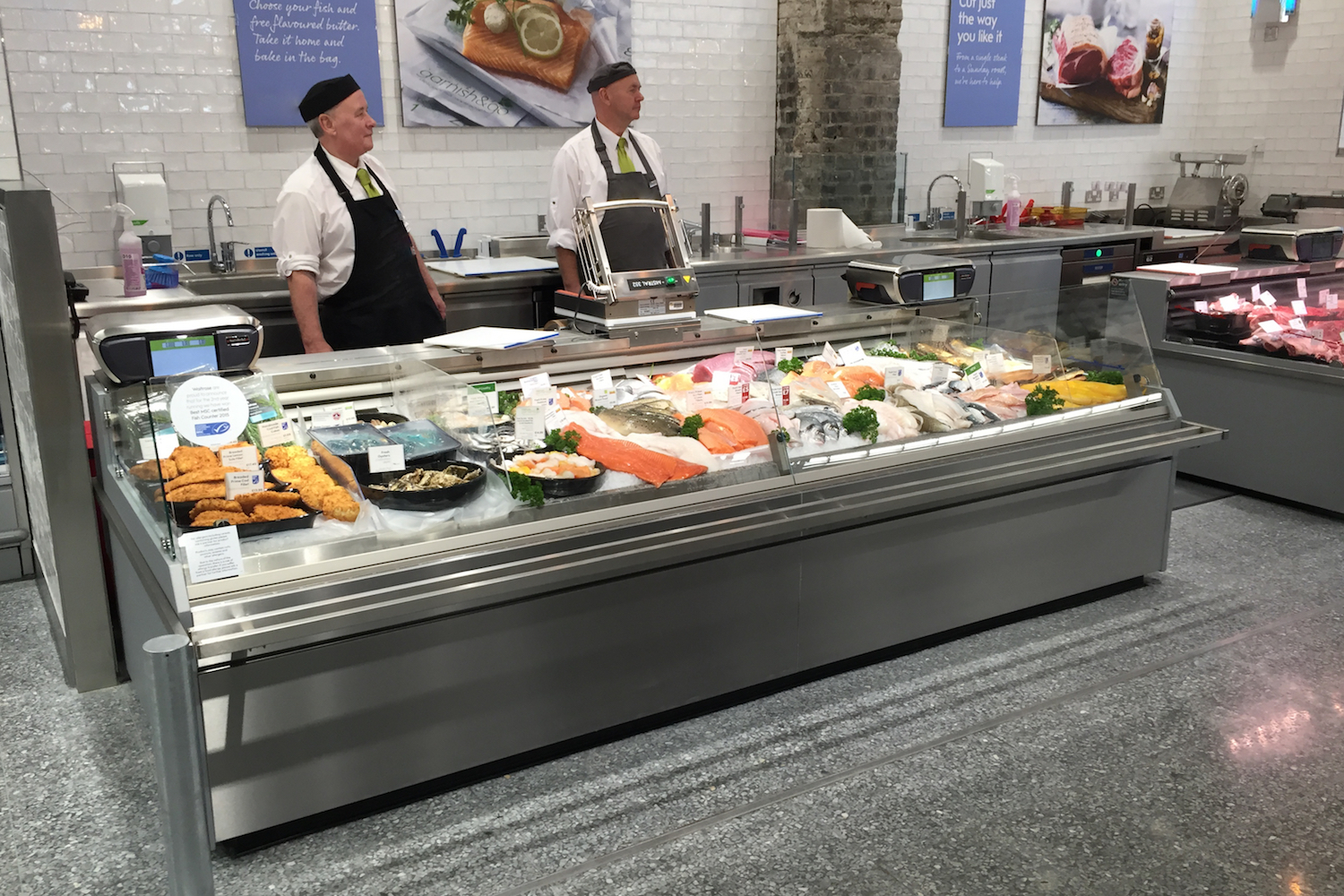 Successful businesses understand the importance of listening to the experts, and when it comes to refrigerated counter those experts are butchers.
Smeva have been listening to butchers since Marcel Smets founded the company in 1920. It's not unusual when we start talking to a butcher for them to explain that they started worked on a Smeva cabinet when they trained 20 or 30 years before, and now they've reached the point in their career when they want one of their own.
Whether working in their own business, or for a supermarket, butchers know that a refrigerated bed, cooling the meat from below, keeps it in the best possible condition. They also understand that the refrigerated bed allows very slow airflow which reduces dehydration to a minimum.
"Lost weight equals lost profit butchers know that and Smeva knows it."
We don't quite have Smeva's long history - although we have been working with them for over 20 years. One thing we've learnt over that time is that butchers recognise value for money. The design of Smeva cabinets may have changed over the last 95 years - there are now sophisticated electronic controls not dreamt of in 1920 - what has remained, since Marcel Smets made the first Smeva cabinets, are the skills of craftsmen still building them by hand.
One of the pleasures for us of working with a high quality manufacturer like Smeva is that many customers have decided that they want to buy a Smeva cabinet before they speak to us. That doesn't mean that we take that customer for granted, any more than if we had to fight tooth-and-nail for the order, but it does allow us the time to ensure the Smeva cabinet you get is the one you want.
As with any important decision that generally involves a number of changes to the design. It might mean working with you marking out the new layout on the floor of your shop so you can it's just right. More recently it's involved 3D renders and virtual walkthroughs. For some customers that might even involve visiting the factory so that they can see the Smeva craftsmanship for themselves.
We're happy to do it, as long as you get the Smeva counter you've always wanted and we get the satisfied customer we aim for. For more information on Smeva counters.