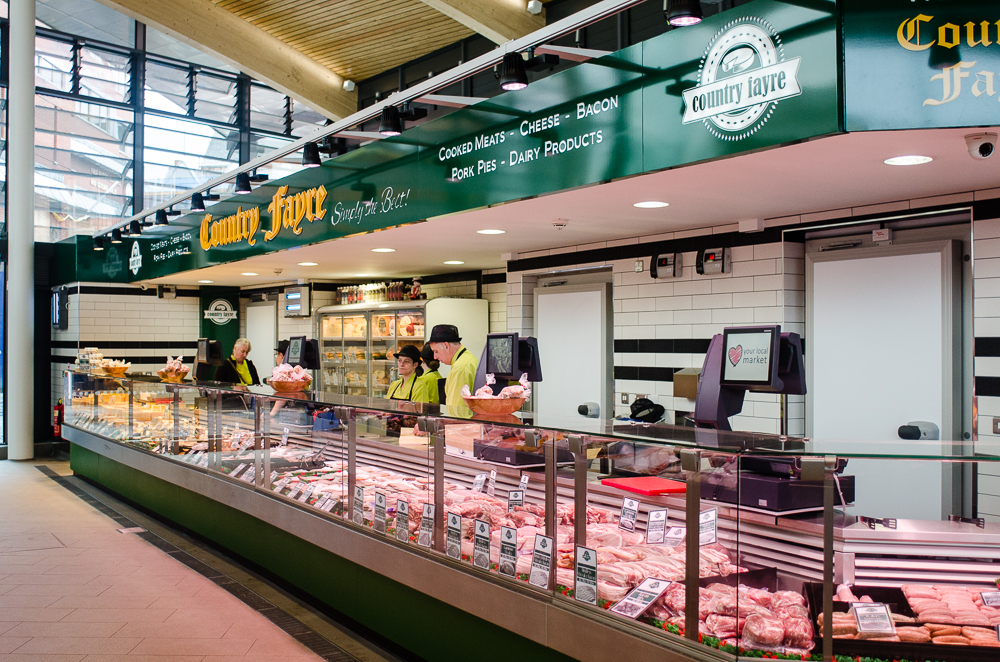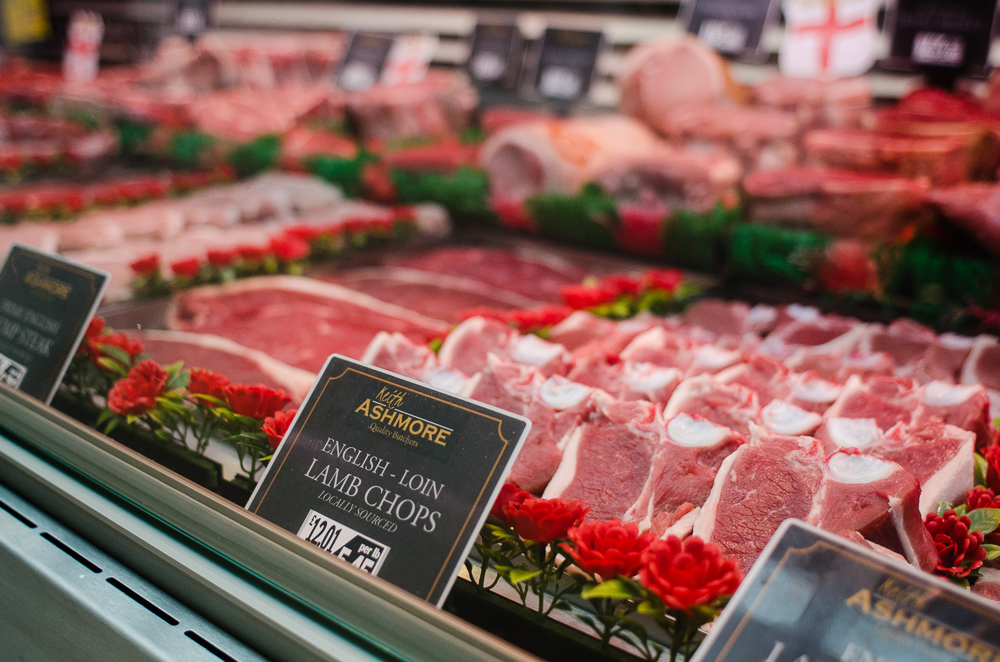 Phoenix Retail Services have just completed another stunning installation for the 'SMEVA believers at Leicester Markets new Food Hall.
The Head of Markets, Shaun Miles, said:
'The food hall is an amazing sight and a much more fitting environment than the old building for our fine traders.' 'It's light, bright and clean and the produce on offer is top quality'
Phoenix were originally approached by Leicester Markets architect on behalf of the retailers in 2013, they were keen to show off their produce in a counter which would maximise sales and maintain product quality and freshness. With this in mind, there was only one counter which would fit the bill for 6 of Leicester Markets butchers, cheesemongers and delicatessens — Smeva's aesthetically pleasing range of Vision counters.
Smeva's Vision, is a 'money making' server. All sorts of fresh products can be displayed under the best possible conditions. Smeva's EuroSafe refrigeration system guarantees ideal produce temperatures combined with extremely low dehydration levels of only 0.73% a day. The patented WeightSaver humidification system keeps your products juicy fresh and tender. The cold plate makes cleaning a chorless task, saving staff valuable time and extends the stalls sales times.
As a solutions provider, Phoenix also sourced a bespoke, wrap around fish bed/counter for fishmonger 'Trawlerman' and poultry and game specialist 'Gibson', and provided the retailers with individual British manufactured cold rooms and refrigeration plant to offer a turn key solution to meet each retailers Individual needs.
The Leicester Market project and photo's demonstrate how individual requirements and specifications can be met, and married up harmoniously with Phoenix Retail Service's flexibility as a refrigeration equipment solutions provider.
Phoenix's team have decades of experience in food retail and are happy to undertake site surveys and offer advice on the latest refrigeration technologies.
Contact us for help with putting your next project together.