ECO-UPGRADES - ENERGY EFFICIENT RETRO-FIT SOLUTIONS
Phoenix are constantly looking for new innovations and contemporary technologies to reduce the ecological impact of it's products and refrigeration and air conditioning in its wider field.
With continual energy price increases, end users are coming under more and more pressure to reduce their energy consumption to help maintain profits.
We are proud to work with some big household names, upgrading refrigeration and a/c equipment with the objective of reducing energy consumption - thus saving money.
Our Eco-upgrade solutions are listed below:
Open Multi-deck cabinets are notoriously inefficient, hence the global drive to cut Carbon emissions by incorporating full-enclosure door systems.
For those that don't have the inclination or finances to go down the 'doors-route', then the installation of WEIR GLASSES will save them between 7 and 9% on their energy costs.
Weir glasses can be fitted to all types of cases, are available in all standard sizes and in either single or double glazed versions depending on the clients equipment and needs.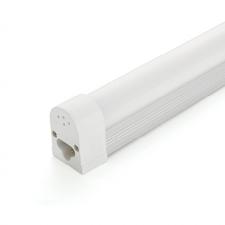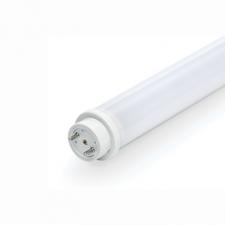 LED Lighting is a simple and cost effective way to reduce your energy costs.
Generally LED fittings use between 60 and 80% less energy than conventional fluorescent fittings. Upgrades can usually be completed by the client and depending on usage should pay for themselves within 1.5 - 2 years of installation.
LED companies in the UK are 10 a penny so choosing the correct manufacturer with a proven track-record and a super-reliable product is essential.
The LED products we supply are supplied with a 5 year replacement warranty, guaranteed colour temperature and an LM70 lifespan of in excess of 50,000 Hours. (LM70 - Standard, this is the guaranteed time-frame taken for the product output to reduce to 70% of the original level)
Retrofit Doors
Key Benefits
Offers Excellent Visibility though high value optical clarity
Can be retro-fitted to 98% of existing UK cabinet models
Clean design minimising 'dirt-traps' and improving food hygiene
Shock-resistant acrylic design minimises danger of smashing associated with glass equivalents
Handle cut-outs create clean lines and eliminate issues with damage due to aisle-traffic
20% increase in insulation efficiency over glazed doors
Light-weight construction puts less strain onto cabinet chassis
180 degrees of movement eliminates issues with obstructions to Fire Exit routes
Developments Coming Soon
Quick-release hinge system
Self-closing sliding door system